Home
Main content starts here, tab to start navigating
Slide 1 of 6
Slide 2 of 6
Slide 3 of 6
Slide 4 of 6
Slide 5 of 6
Slide 6 of 6
Verbena Expectation Ours Couldn't Be Higher.
At Verbena, we are presenting refined American Cuisine in an intimate setting. We offer our guests a high standard of cuisine and service with only 36 seats on our dining room floor. We source our products locally whenever possible and as we grow, we will present to our guests a continuous evolution in fine cuisine.
Our Culinary Creativity At Work.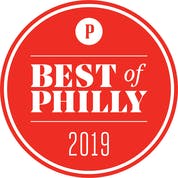 See our Menus
Here at Verbena BYOB, we use fresh ingredients for our experimental culinary delights.
Menus
Our Story
Learn more about what started it all!
Learn more!
At 39 years old, Scott Morozin holds a monumental presence within the food industry, even when he's not running the pass. His culinary prowess commenced at age 24, where he attended the Culinary Institute of America, one of the most renowned cooking schools in the world.
Upon graduation, Morozin worked on the lines of prestigious kitchens in Philadelphia. There, Morozin acquired his influence of cooking in a high volume kitchen, but also found his true passion: cooking.
Mediterranean cuisine was his calling, which led Morozin to another established fine dining restaurant, Espuma, where he flourished under James Beard nominated chef Jay Caputo. It was at this time where Morozin further pursued his favorite oceanic ingredients by crafting elaborate plates and further maximizing his culinary talents in such a reputable restaurant.
Morozin's genius expertise in cooking gained recognition which led to successful careers at Philadelphia restaurants Gayle, Mid-Atlantic, Rae, and R2L. His advanced mastery as a chef led him to other kitchens as both Chef de Cuisine and Executive Chef, featuring respectable cuisines. Despite working in one of the most competitive industries in the world, Morozin's career truly blossomed as he obtained high-profile positions that were only given to the truly dedicated.
"Cook with heart and soul and everything else will fall in place" said new restaurant owner and executive chef, Morozin. To his beliefs, being an accomplished chef is more than just being passionate and talented in this line of work. His code in the kitchen does not only entail superb cooking flair, but it embodies the need for respect, fairness, and patience, which many can not obtain. Morozin has built a credible reputation from the ground up, which any aspiring chefs can learn and hope to be apart of. Now, with a restaurant of his own, Morozin finally gets the chance to design and curate the plates he could only dream of when he worked under incredibly talented chefs as a young line cook. Verbena BYOB located in Kennett Square, PA, offers a seasonally inspired menu while taking advantage of local farms and organic produce. The talent, passion, and originality are heavily woven inside each plate and take your tastebuds on an authentic journey to keep you coming back for more.